Blogs
1915թ ցեղասպանության համար Թուրքիային պահանջներ ներկայացնելու անհրաժեշտությունից բացի, հարկավոր է որոշել նաեւ,
S'il convient de poser la question des revendications des arméniens vis-à-vis de la Turquie concernant le
À partir de 1981 le Parlement européen envisagea de traiter de la question arménienne. À cet effet, en 1984, un rapporteur fut nommé par la Commission politique du Parlement en la personne de Jaak Vandemeulebroucke qui déposa le 15 avril 1987 un rapport « sur une solution politique de la question arménienne ». Ce rapport, particulièrement intéressant, concerne spécifiquement la question arménienne.
Pages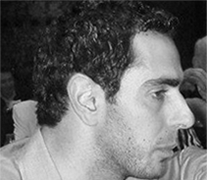 About Rodney Dakessian
Rodney Dakessian, Magistrate, PhD, Doctor of Public Law from University Jean Moulin - Lyon 3 - France. He publicly defended his Thesis on December 14, 2012 in the Graduate School of Law at the University of Lyon, and he obtained the degree Very Honorable.