Blogs
« La France reconnaît publiquement le génocide arménien de 1915 ».
Il n'y a pas eu à ce jour de reconnaissance formelle par les organes de l'Organisation des Nations unies (O.N.U.), tels que l'Assemblée générale ou le Conseil de sécurité, de l'existence du génocide des Arméniens. Cela ne signifie pas que ce génocide n'a pas été abordé dans le cadre de l'O.N.U..
Pages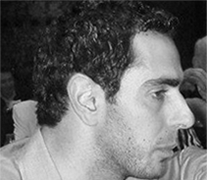 About Rodney Dakessian
Rodney Dakessian, Magistrate, PhD, Doctor of Public Law from University Jean Moulin - Lyon 3 - France. He publicly defended his Thesis on December 14, 2012 in the Graduate School of Law at the University of Lyon, and he obtained the degree Very Honorable.