Blogs
La responsabilité de l'État turc ne peut être que morale ? Qu'entendre par responsabilité morale ? Cette responsabilité est celle qui n'entraîne aucune conséquence de droit (pas de sanction coercitive, pas de réparations pécuniaires). Une responsabilité est morale lorsqu'elle renvoie à la conscience, au sentiment propre de responsabilité ou de culpabilité. La responsabilité morale sollicite le for intérieur.
The normalization of relations between Turkey and Armenia will bring considerable benefits to the different levels of social, economic, technical, industrial, technological and policy of the two countries, especially the effect of the opening of the border common between them.
Pages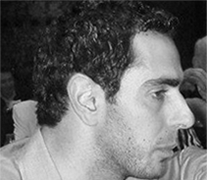 About Rodney Dakessian
Rodney Dakessian, Magistrate, PhD, Doctor of Public Law from University Jean Moulin - Lyon 3 - France. He publicly defended his Thesis on December 14, 2012 in the Graduate School of Law at the University of Lyon, and he obtained the degree Very Honorable.