Do u think my personal contribution studied in my book, can be executed?
Primary tabs
Undefined
Yes
95% (18 votes)
No
5% (1 vote)
Total votes: 19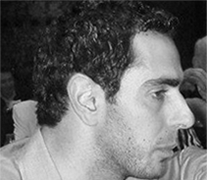 About Rodney Dakessian
Rodney Dakessian, Magistrate, PhD, Doctor of Public Law from University Jean Moulin - Lyon 3 - France. He publicly defended his Thesis on December 14, 2012 in the Graduate School of Law at the University of Lyon, and he obtained the degree Very Honorable.